Boyzone
World
The biggest Boyzone site in Scotland !
---
Inside you will find many areas to explore. Each packed to the brim with Boyzone stuff. Since the site is still not completed, there may be a few links that are not yet available. Sorry about this but I'm working hard to get it ready !

My name is Hazel, I'm 11 years old and live in Scotland in the United Kingdom. I have been a Boyzone fan for over 4 years now and am a keen collector of anything Boyzone. I know how many websites are quite boring and not very easy to move around in. I hope to make this website as friendly and simple as poss. Well.. here goes nothing, see what you think of it !

If you would like me to email you when I add more things to this site, then just send me an email to ronan_keating@iname.com with your email addy.
SPECIAL ANNOUNCEMENT !!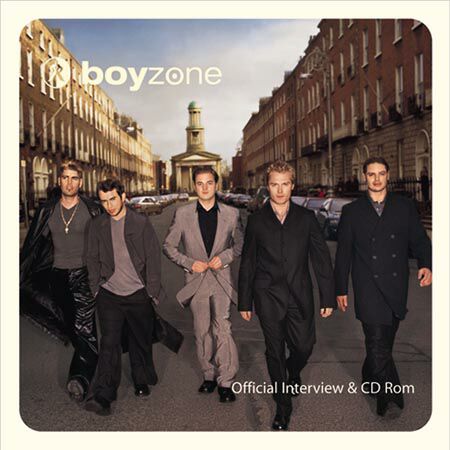 Take a look at the 100% official 'Boyzone Interview CD' coming to the shops (UK) on May 31st.. Click here to find out more !!




| | |
| --- | --- |
| | Pictures of Boyzone. Including scans and video captures. |
| SOUND STUDIO | Clips of music from their songs and interviews ect.. |
| CHAT ROOM | Chat to fellow Boyzone fans on-line here. |
| PENPALS PAGE | Get a penpal here, or leave your details to be added to the list. |
| | Links to other BZ sites, and those collected from the Internet Search Engines. |
---

This banner was supplied by SAFE Audit
| | | |
| --- | --- | --- |
| | Some of the pages you go to might not have much on them. The whole website will be updated once every two or three weeks though, so make a bookmark or put it in your favourites folder and KEEP COMING BACK. You won't be disappointed, I promise ! Even better, send me your email addy and I'll email you to let you know of new stuff.. | |
---


Visit the on-line memorial for the kids that died at Dunblane on 13th March 1996.
---
You are visitor number
since 3rd January 1998
Counter supplied by Siteflow
---
Designed with Microsoft Frontpage 97`. Best viewed with Internet Explorer 3.1 and above
This website is run by Hazel Scobie. Last updated on 24 May, 1998. If you have any comments or suggestions, please email me directly on ronan_keating@iname.com.